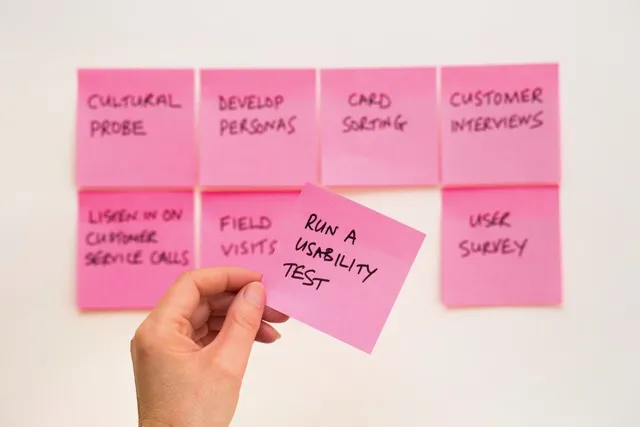 How We Work
There Is A Method To Our Madness
Step 1 - Discovery
The purpose of this call is for us to get a clear picture of where you're at with your online messaging, where you want to go, and how we can build a bridge of how you're going to get there. We may even do an audit of your current site in order to achieve the proper outcome.
Step 2 - Expression
In this stage, we gather copy, photos, story, and all other information we have gathered in the Discovery Step and use it to design your fully custom website. 
    
But the design is just a part of what we do. Our team of seasoned programmers and marketing professionals gets to work on creating a web presence that authentically expresses who you are and strategically drives visitors to all required call-to-actions
    
Best of all, we'll make it really easy for you to review and provide feedback. And once we get your approval, we'll get going on the other pages of your site.
Step 3 - Execution
In this step, we create a custom brand that uniquely expresses your essence - designed from scratch on a blank canvas with a Drupal Drag-and-Drop Content Management System that makes it easy to maintain, update, and upload new content.
    
We have a dedicated Quality Control team that works with the development team to resolve any bugs or responsive issues before, during, and after going live.
    
And, finally, we optimize it for Speed, Security, and On-site SEO. We handle everything.  So, once you approve designs, all you have to do is relax and wait for Launch. Speaking of launch, once the site is optimized and ready for launch, we handle all of that for you as well.
    
It's not always easy to know what to write about yourself – or your company. It takes time, energy, and focus. Depending on the level of our involvement - we can handle all of it, part of it, or simply act as your guide along the way.
Bonus Step - Evolution
Here's something you may not have thought about.  A web site or a web-based application is really a living entity and as such is never really completed. Unlike many developers who ignore this simple reality - we offer ancillary services and resources to help you keep your web sites fresh and vibrant for many years to come.  For a reasonable monthly fee, you'll get:
Access to our ticketing system and
Address maintenance issues (things like fixing broken links and correcting typos)
Proactive Maintenance (backups, theme updates, plugin updates, Drupal updates, continued speed optimization)
Allotted design and development hours each month for new changes/additions to the site (new programs, sales pages, etc.)
Monthly and quarterly proactive communication and recommendations (with reviews by a dedicated Evolution Expert)
Of course, custom development packages, blocks of development and maintenance hours and other system offerings are also available on request. We can discuss it all during our Discovery Call.